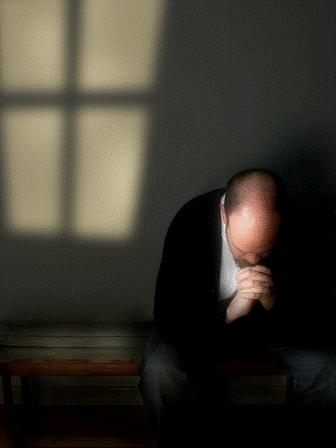 Mark 1:35 (NIV)
Very early in the morning, while it was still dark, Jesus got up, left the house and went off to a solitary place, where he prayed.
Our God is a personal God. He wants to relate to us in a personal way. It's no wonder it's called a

"love"

relationship between man and his God.
Sometimes, we can get caught up with a lot of ministry work and good deeds. Sometimes, we may be very busy in handling small groups left and right, attending fellowships here and there and even preaching the Word of God to the lost but we forget the most special thing to God's heart. It's the time alone with God. God is calling out just to talk to us. (Gen. 3:8-9)

When was the last time you spent quality time with God? When was the last time you just poured out everything in your heart to Him? Or is your time with God during your prayer before meals? Or maybe while you're lying on your bed trying to pray, trying to concentrate and struggling not to sleep.
Jesus, as God as he is went off to a solitary place early in the morning to pray(Mark 1:35) and I believe he wants us, his followers to do the same.
Please note the word: solitary. Our time alone with God should be, if possible done in a solitary place where there'll be no distractions and any disturbance. Just you and your God. This is the time where you'll tell him things just you and He knows. This is the time when you'll just lay down every struggle, every defeat and hurts to him. This is also the time that you praise and thank Him for everything He had been doing and will do in your life. There are times that we desire something in our hearts that we want to keep just to ourselves. This is is the best time for you to just present all your requests and petitions to God. On the other hand, this is also his time to talk to you and reveal to you His wonderful things and perfect will for your life. You're struggling with a major decision right now? Spend time alone with God and he'll surely answer you. Need some advices on problems? Talk to him and he'll answer you.
As a whole, your time alone with God is your date with Him. A date to just have fun, be strengthened and to make your relationship sweeter. Just like a flower, it's your TAWG that waters your relationship with God for it to bloom.
Now, set a time for your "Time Alone with God" and set this time aside just for Him. He's waiting for you.